J Henshaw Reinforcement Ltd is a leading provider of steel fixing services in the Midlands. With over 30 years of experience in the construction industry, we provide some of the best quality steel fixing in the UK.
Our experienced team of steel fixers is on hand to provide you with the very best steel fixing service, no matter what your needs and requirements are.
One of the Best Steel Fixing Services in the Midlands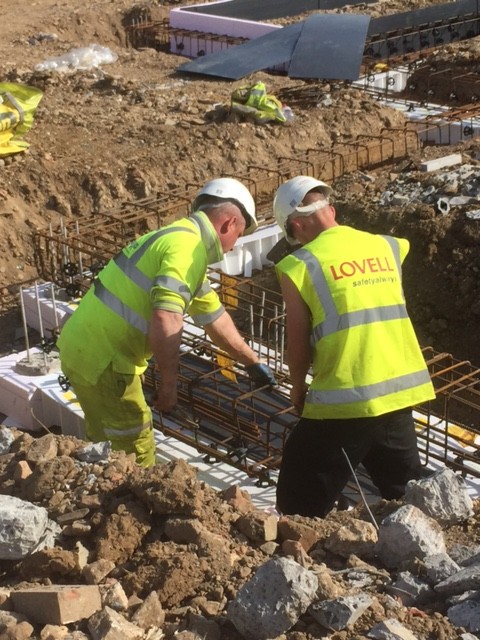 Here at J Henshaw Reinforcement Ltd concrete flooring contractors, we specialise in the fitting of steel mesh and reinforcing bars for reinforced concreted areas.
The steel fixing service that we provide allows us to work with a wide range of construction services and sites to provide a high quality reinforced concrete solution that you can rely on. Our experts have many years of industry experience and are able to work quickly and effectively from engineering drawings to ensure that you get the perfect steel fixing service that fulfils your requirements fully.
Our complete steel fixing service gives you a durable, strong reinforced concrete that fits your projects needs. Our team is dedication to providing you with a hard-wearing solution saves you money in the long run on repairs and replacement.
Think Steel Fixing Services in the Midlands, Think J Henshaw Reinforcement Ltd
We are devoted to providing our customers with a service which they can rely on for a competitive price. We work alongside many different construction experts to ensure that our techniques and fitting services will work with your project, ensuring a smooth, stress free steel fixing service from the Midlands.
Coupled with our other concrete construction services, we can provide you with a consistent, high quality service that is sturdy and long lasting, making our service an investment rather than a one off job.
Our experienced staff are available to answer any queries that you may have; no matter what your requirements are, we will do our very best to fulfil them all. For more information, contact us today by calling 07958 312 545.